Mostly Black Cat Found in Rutland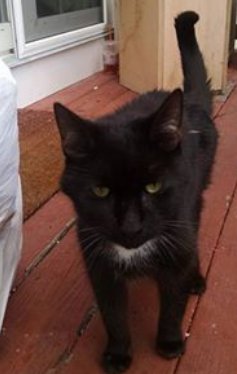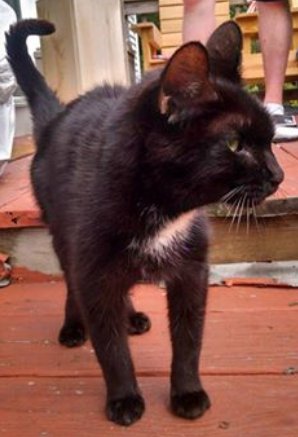 Found on Tuesday August 2, 2016 at Winifred Way, Rutland, MA.
Domestic short-haired black cat with white on its chest. Extremely thin, does not appear to have a microchip, but friendly and sweet.
If you think you recognize this pet, please
call 508-688-9991
Thank you!