Grey Tabby Cat Found in Newton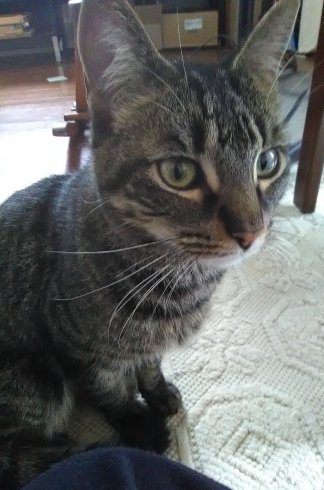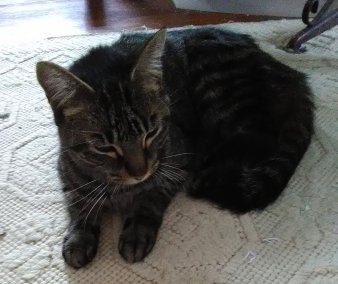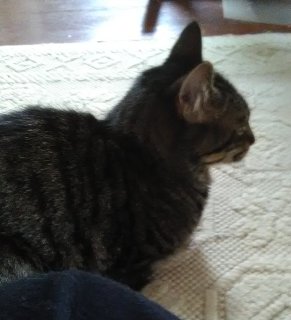 First seen around mid-October at 1146 Chestnut St., Newton, MA and taken in from the cold on Wednesday December 28, 2016.
Dark grey male tabby cat was found in Newton Upper Falls, across from the playground/soccer field on Chestnut St. He is extremely affectionate. Seems small/young but is very, very thin so it's hard to tell normal size. He has long legs, and a very long tail.
If you think you recognize this pet, please
call 617-610-1353 or 857-523-0559 or
email rocym4re@gmail.com
Thank you!