Plott Hound Missing in Worcester
UPDATE: FROMAN HAS BEEN FOUND. RIP FROMAN.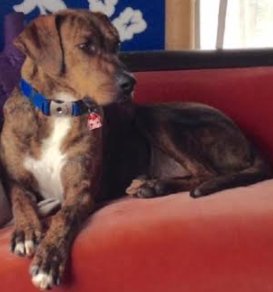 Last seen on Tuesday February 2, 2016 at North Burncoat St. and Matteo St., Worcester, MA.
Froman is a friendly, brown brindled Plott hound with a white chest. He is a neutered male about 95lbs, wearing a blue collar with tags.
Thank you!