Orange Tabby Cat Missing in Roslindale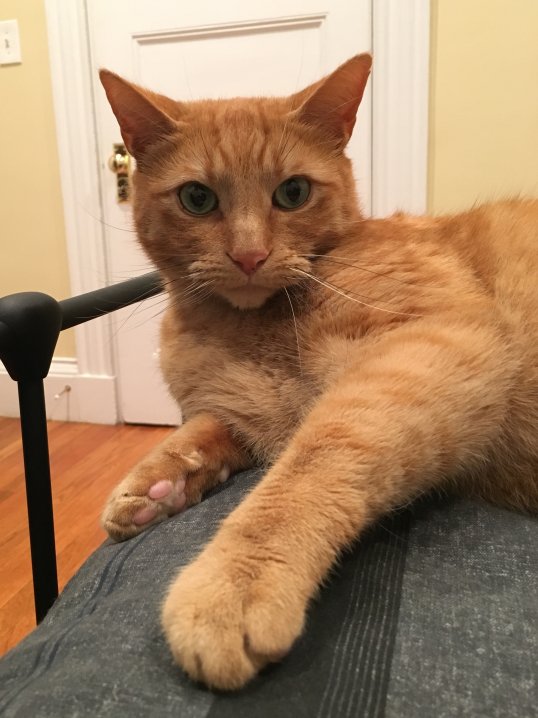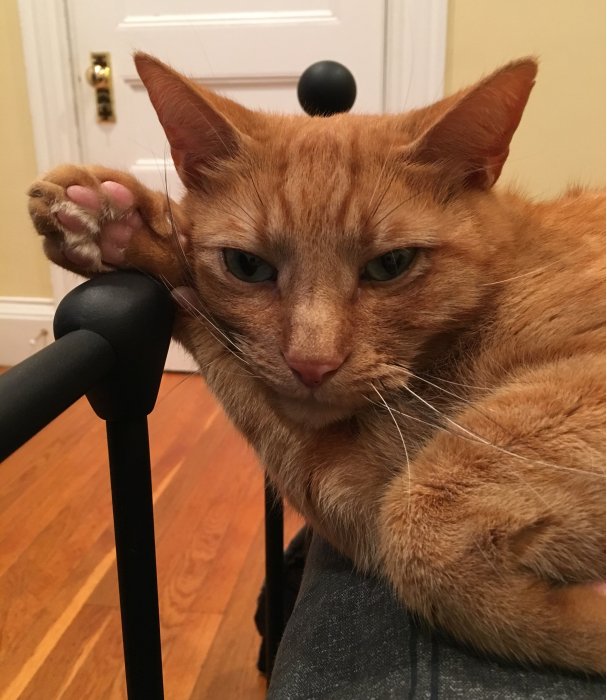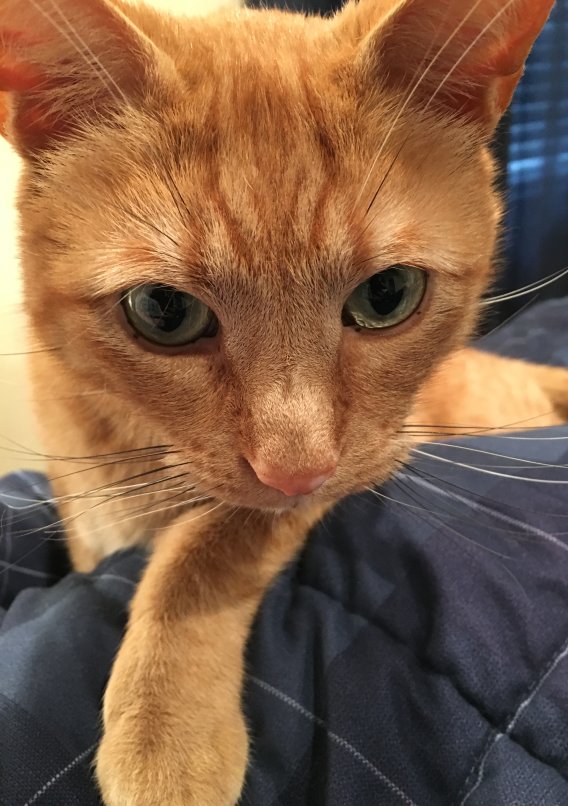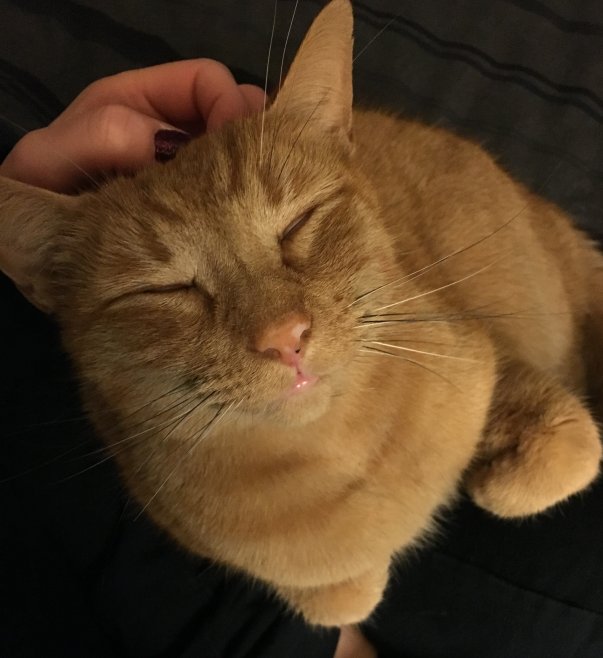 Last seen on Wednesday December 30, 2016 at Farqhuar St., Roslindale, MA.
Garfield is a 7-year-old orange tabby cat with green eyes. He is microchipped and he is very friendly but on occasion he attacks his tail.
If you think you've seen this pet, please
call 617-523-0851 or 914-523-0851
or
email peboudrot@gmail.com
Thank you!