One-Eyed DLH Black Cat Missing in Arlington
UPDATE: GRACIE HAS BEEN REUNITED!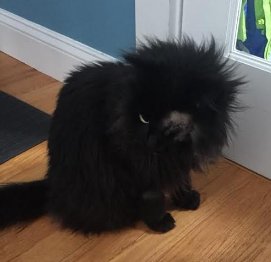 Last seen on Friday March 2, 2018 at Capitol Square, East Arlington, MA
Gracie is a 7-year-old long-haired black cat who recently had surgery to remove her left eye. No collar and no microchip. The left side of her face is shaved as are both of her front legs.
Thank you!