Grey & White DMH Cat Missing in Salem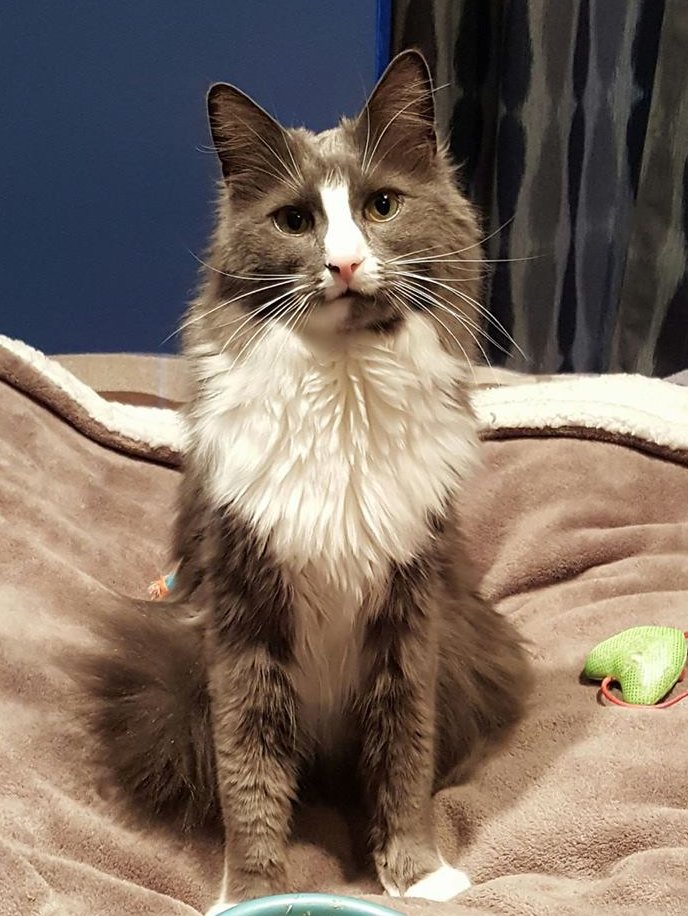 Last seen on Tuesday January 16, 2018 at 65 Valley St., Salem, MA.
Greyfriar (aka "Grey") is a 5-year-old 10lb male grey & white cat, with white nose, chest and down his legs. He has a fluffy tail and back legs, is a light eater and is shy. No collar, but he is microchipped.
If you think you've seen this pet, please
email rs.shott@yahoo.com
Thank you!