DSH Gray Tabby Cat Missing in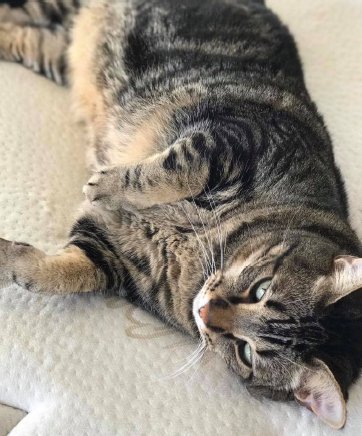 Last seen on Wednesday June 14, 2017 at Cornwall St. and Haverford St., Boston.
Gus is a 5-year-old 13lb male tabby cat. He is very scared and will run. Likes to hide under porches. Loves wet gravy cat food. Has heart murmur.
HomeAgain Microchip #4C1F440475
If you think you've seen this pet, please
call HomeAgain at 1-888-466-3242
Thank you!