Black & Tan Hound Mix Missing in Bernardston
UPDATE: HAZEL HAS BEEN REUNITED!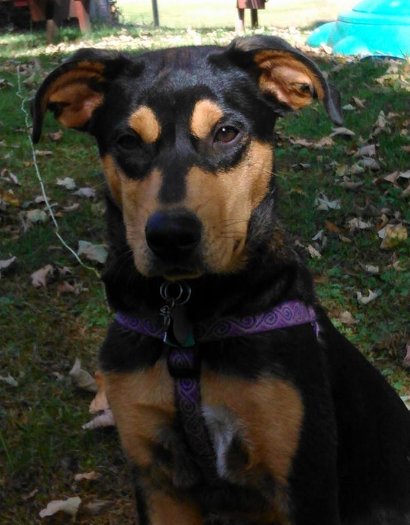 Last seen on Saturday November 4, 2017 at Harwood St. & Parmenter Rd., Bernardston, MA.
Hazel is a black & tan female hound mix wearing a purple collar with pink tag. Friendly but shy. May be injured.
Thank you!