Calico/Maine Coon Mix Missing in Milton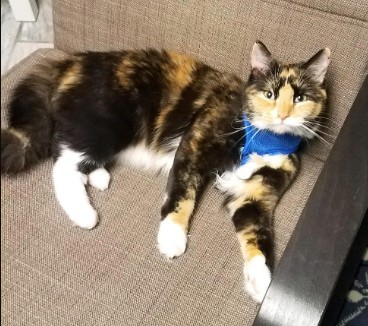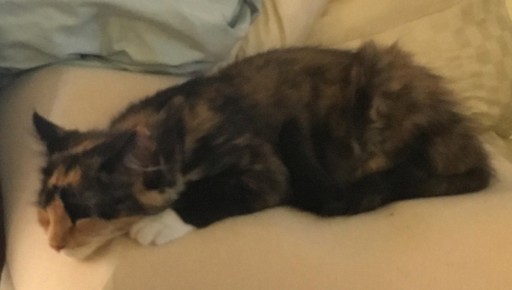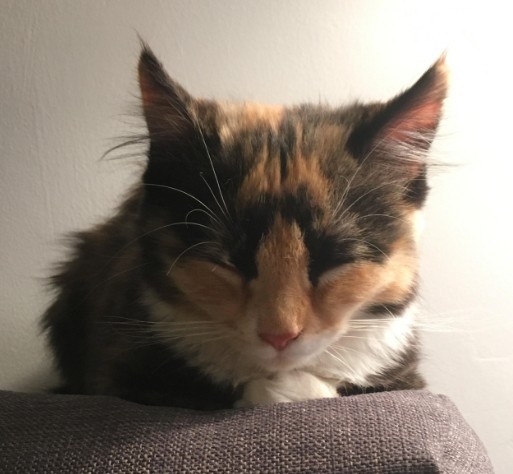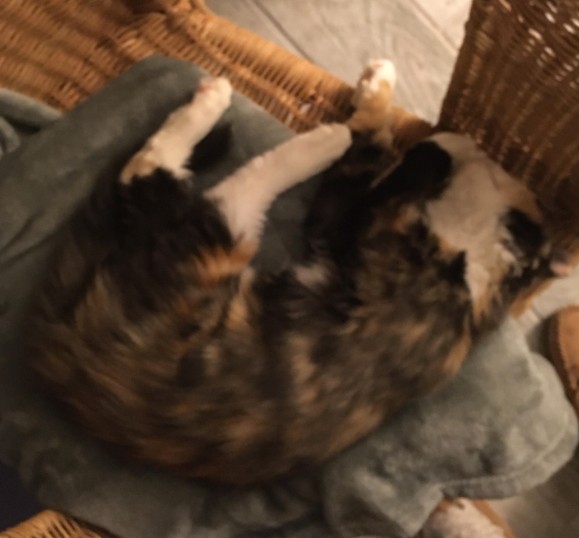 Last seen on Wednesday July 8th, 2020 at 79 Grafton Avenue, Milton, MA.
Hermione is a 1-year old female Maine Coon/calico mixed tortoiseshell cat. She has a tail docked two inches from a degloving injury and subsequent surgery; it has healed over but you can tell the very end of her tail was amputated. She is a short and wide cat with the Maine coon "M" marking in brown on her forehead, light grayish nearly blue eyes, mixed light and dark brown fur with white underside and legs/paws. She is a very friendly and outgoing cat who frequently "chirrups" (mating sound) even though she has been spayed already. She may be wearing the remains of a blue harness, shown in the photo.
If you think you've seen this pet, please
call 617-696-1118
or
email mkpetit18@gmail.com
Thank you!