Small Black & Tan Tiger Cat Missing in Abington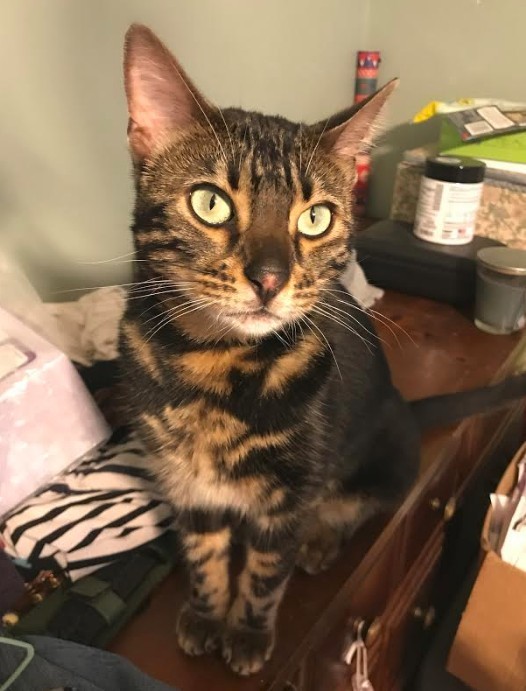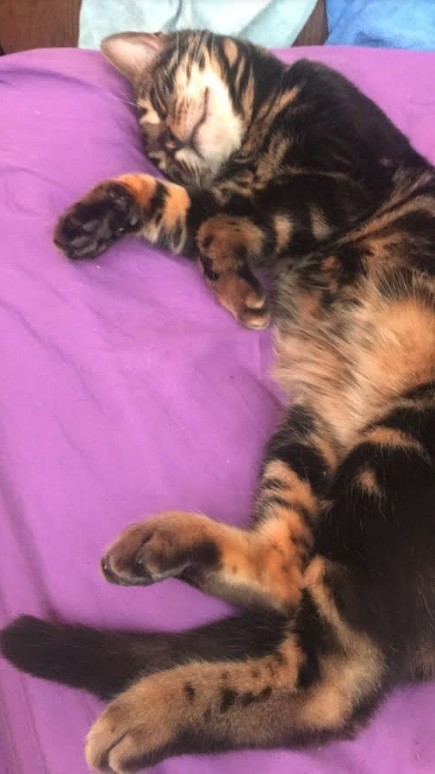 Last seen on Friday June 7, 2019 at Plymouth St., Abington, MA.
Jade is a small 8-10lb 3-year-old spayed female. She is an outdoor/indoor cat with a shiny black coat on her back with tan stripes and marbling on her paws, face and belly and has green eyes. She's VERY vocal and friendly. She will run if chased.
If you think you've seen this pet, please
call 401-569-8955
or
email kristen.tedeschi92@gmail.com
Thank you!