White & Black Cat Missing in Dedham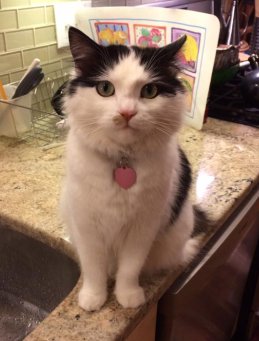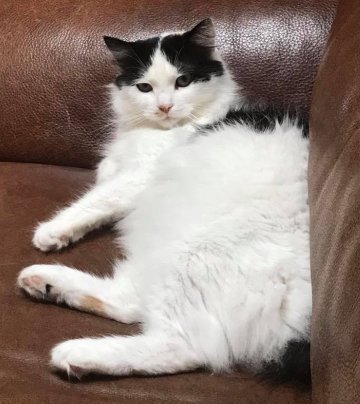 Last seen on Saturday August 26, 2017 in the Greenlodge area of Dedham, near Westchester Circle and Sprague Street.
Jasmine ("Jazzy") is a five-year-old female cat, small/medium in size, mostly white with black ears, tail, and some spots on her back. Distinguishing feature is that she was born with a SHORT TAIL (like a bunny). On the fluffy side. Microchipped with a collar (unless she got it off).
If you think you've seen this pet, please
call 617-640-9988
or
email elvira.deluca@gmail.com
Thank you!