Siamese Cat Missing in Oxford
UPDATE: JASMINE HAS BEEN REUNITED!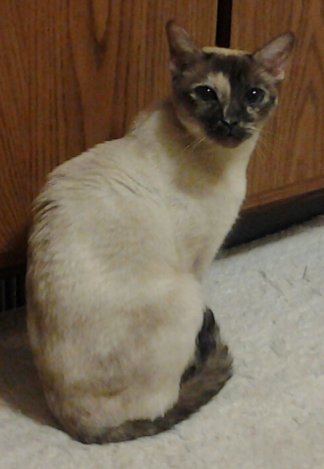 Last seen on Sunday May 31, 2015 at 9 Prospect Hill Rd., Oxford, MA.
Jasmine is a 7.5lb Siamese cat with white spots on her face and legs. Her name is Jasmine but she comes when called Kitty and also to a whistle.
Thank you!