Shar Pei Missing in Natick
UPDATE: JASPER HAS BEEN REUNITED!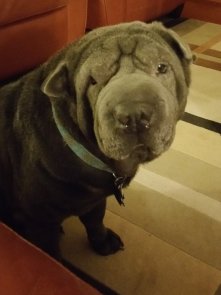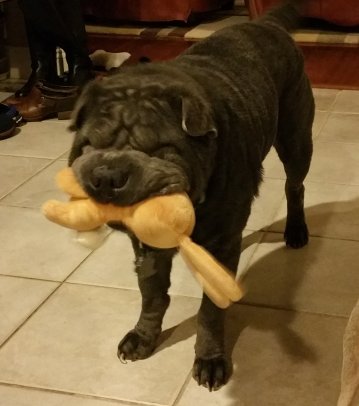 Last seen on Sunday May 15, 2016 at Craigie St., Natick (8pm); went missing from Chieftain Lane, Natick (7:45pm), MA.
Jasper is a 50lb male Shar Pei, blue, gray & black with a wrinkly face. Sometimes mistaken for a bulldog or bull terrier from afar.. Will answer to his name but is really shy with people. He is friendly but a bit afraid of other strange dogs.
Microchip #985121008730706
Thank you!