Orange Striped Tabby Cat Missing in Braintree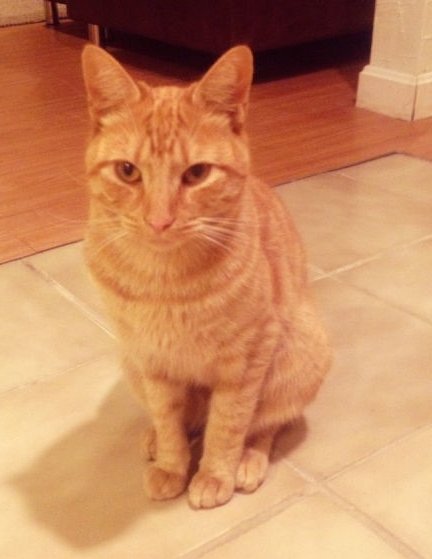 Last seen on Monday November 9, 2015 at Peach St., Braintree, MA.
Jimmy is a neutered male orange striped tabby cat. Up-to-date on rabies shots. He's quite friendly and loves people. Meows a lot if he's inside and wants to go outside.
If you think you've seen this pet, please
call 617-939-3348
or
email susanevans73@yahoo.com
Thank you!