Small White & Brown Cat Missing in Great Barrington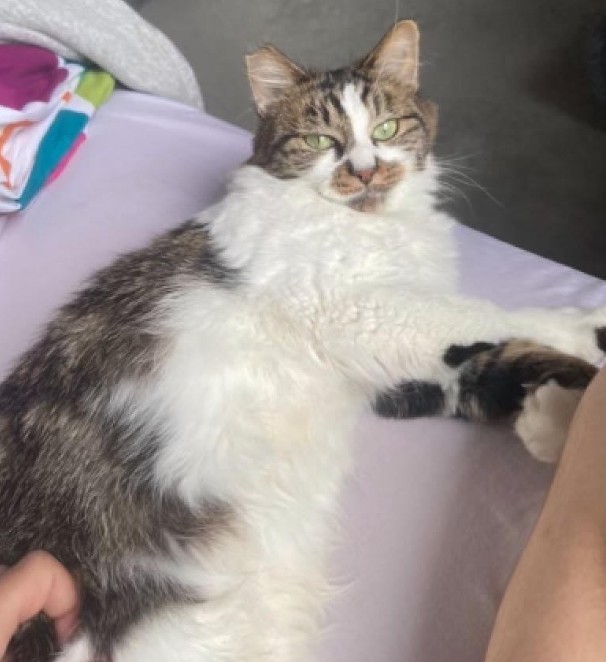 Last seen on Tuesday April 6, 2021 running into the forest near the Fischer Science Center at Simon's Rock, Great Barrington , MA.
Juno is a small (8lb) white and brown cat with very green eyes. She has an ear clipped because she is spayed and used to be a feral cat. She might be wearing a collar with her name and my phone number on it, but since she had gotten out of her harness and her carrier she might have gotten out of that too.
If you think you've seen this pet, please
call 408-621-2734
or
email ngibbonsshapiro@gmail.com
Thank you!