Gray & White DSH Cat Missing in West Newton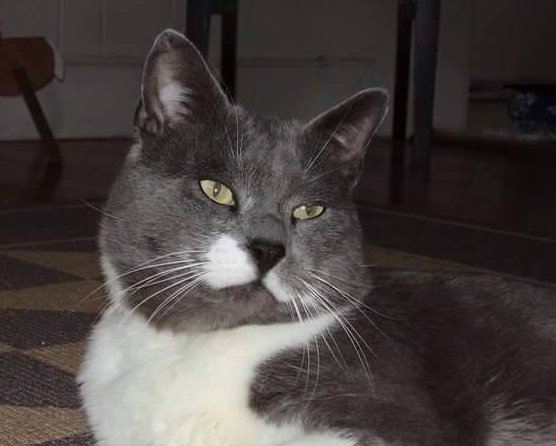 Last seen on Thursday August 4, 2016 at Adams Ave., West Newton (at the Waltham line), MA.
Kitty is a short-haired, gray and white cat about 13 years old. He does not have a collar or a chip. He is not in the best health due to an inner ear tumor. I am worried that someone may have mistakenly thought he was abandoned and taken him. We miss him dearly and want to bring him home!
If you think you've seen this pet, please
call 978-761-7881
or
email olearyce@gmail.com
Thank you!