DSH Black Cat Missing in Raynham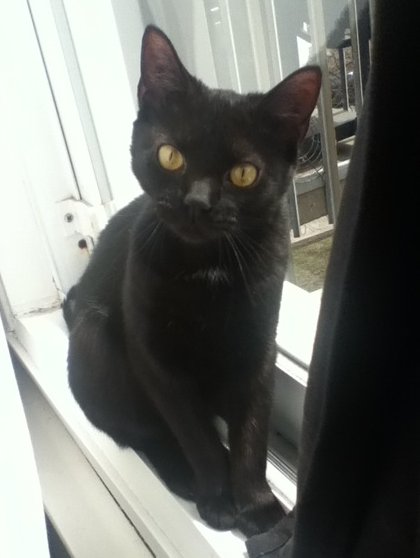 Last seen on Friday June 26, 2015 at 20 Raymond Ave., Raynham, MA.
Kupo is a black short-haired female with a white spot on her chest and wearing a white flea collar. No microchip.
If you think you've seen this pet, please
call 508-205-9113
or
email marcus.a.rivera@gmail.com
Thank you!