Black DSL Cat Missing in Sudbury
UPDATE: LEO HAS BEEN REUNITED!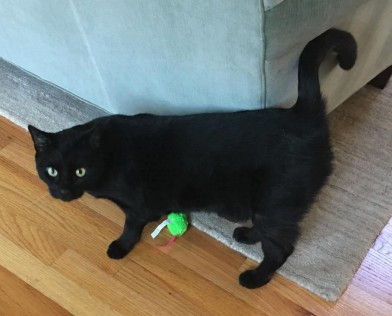 Last seen on Saturday November 10, 2018 at 76 Cranberry Circle, Sudbury, MA.
Leo is a black male cat with yellow eyes, very little white on his neck and some white on his belly. He is very friendly and social. His is not wearing an id or collar. He has never run away before and may be scared and hiding.
The area is in North Sudbury and closely borders Concord, Concord News, Maynard & Acton.
Thank you!