Small Black & White Cat Missing in Gloucester
UPDATE: LITTLE KITTY HAS BEEN REUNITED!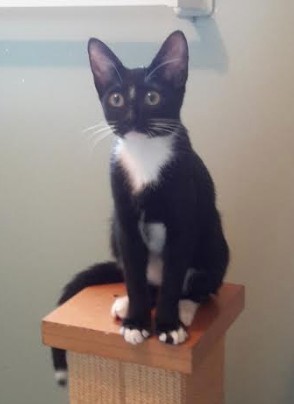 Last seen on Tuesday May 5, 2020 at Duley St. Lanesville, Gloucester, MA.
"Little Kitty" is a small, young female black & white cat with a white ring around the end of her tail. Friendly. She's a kitten in the picture, but is still small. She's grown into her ears.
Microchip #982126055857944
Thank you!