Tabby & White DSH Cat Missing in Holden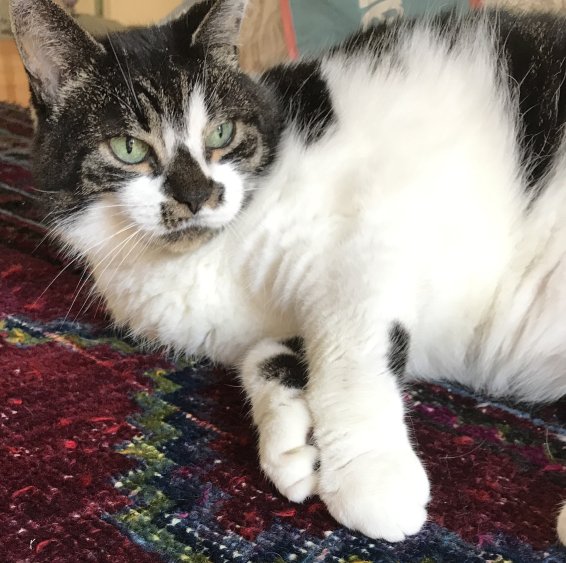 Last seen on or about Saturday August 19, 2017 at Twinbrooke Drive & Salisbury St., Holden, MA.
Livy is a black/dark brown & white domestic short hair cat with a triangle of dark fur over her mouth and nose, and green eyes. She is 17 years old, but in great physical shape.
If you think you've seen this pet, please
email ann.elizabeth.lund@gmail.com
Thank you!