English Springer Spaniel Missing in Lexington Area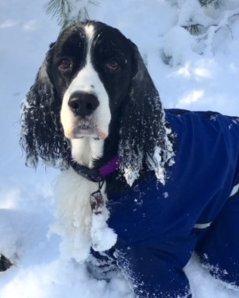 Last seen on Monday March 5, 2018 at the woods near Lexington, Weston, Wayland and Sudbury, MA.
Logan is a male black and white English Springer Spaniel. He has a purple collar and bell on it.
If you think you've seen this pet, please
call 617-558-5432
or
email darlenespringers2002@yahoo.com
Thank you!