White Parakeet Missing in South Grafton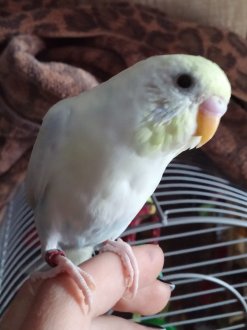 Last seen on Monday July 18, 2016 at South Grafton, MA.
Loki ("Low-key") is a white parakeet with some blue and yellow. He responds to his name and likes to fly onto people's heads. Loves millet and oatsprays and of course seed.
May have been spotted around the Vernon Hill area, Worcester.
If you think you've seen this pet, please
call 508-981-9960
or
email handydandytradeswoman@gmail.com
Thank you!