Orange Tabby Missing in Weymouth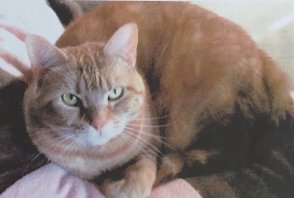 Last seen on Monday May 25, 2015 at Wessagussett Rd., Weymouth, MA.
Lola is a female orange tabby cat with green eyes and white mouth. No collar or tags. Light/dark orange striped markings.
If you think you've seen this pet, please
call 617-680-5315
or
email jessi.woods@hotmail.com
Thank you!