Alaskan Malamute Missing in Royalston
UPDATE: DOG HAS BEEN REUNITED!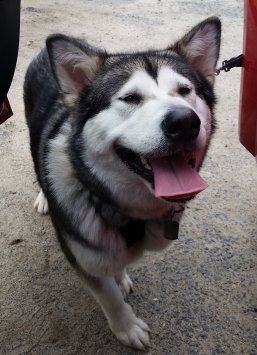 Last seen on Thursday July 30, 2015 at 400 Athol Richmond Rd., Royalston, MA.
1 1/2 yr old Alaskan Malamute is missing. She is a gray and white stocky female alaskan malamute who is super friendly and will cuddle up to anyone.
Thank you!