Green Hahn's Macaw Parrot Missing in Woburn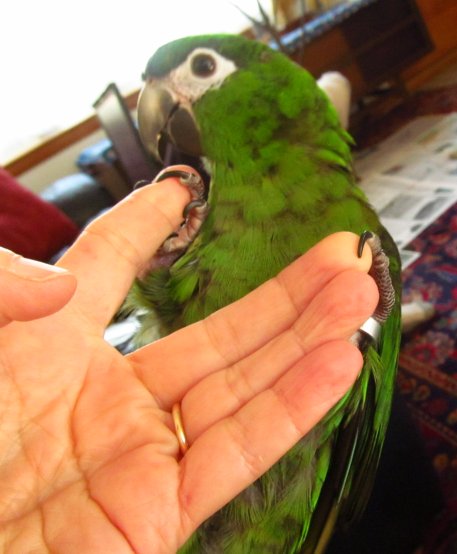 Last seen on Sunday April 12, 2015 at Woburn, MA.
A Hahn's Macaw Parrot is missing. 99% green, about the size of a bluejay, and he has a leg band. He is very friendly and may land on you in search of food.
If you think you've seen this pet, please
call 781-640-0809
or
email utna-pishtim@rcn.com
Thank you!