Black Tibetan Terrier Missing in Natick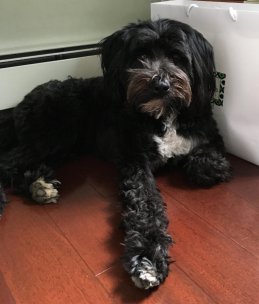 Last seen on Wednesday July 20, 2016 at 26 Evergreen Rd., Natick, MA.
Louis ("Louie") is a mostly black 2-year-old male Tibetan Terrier, with white on his front toes and white bib. 24lb. Very friendly. Sometimes males a play growling noise to get other dogs to play. He got out of a friend's yard at 26 Evergreen.
HomeAgain Microchip #985112002271751
If you think you've seen this pet, please
call 1-888-466-3242
Thank you!