Tabby Cat Missing in Lowell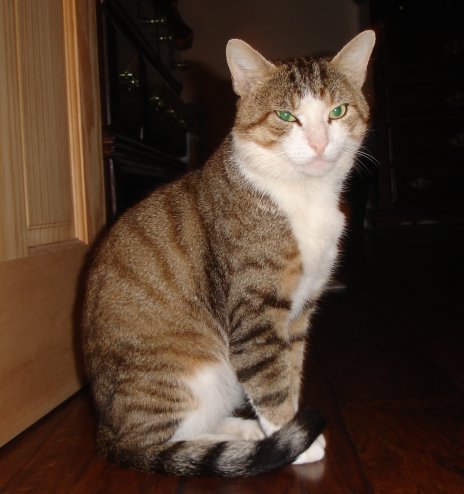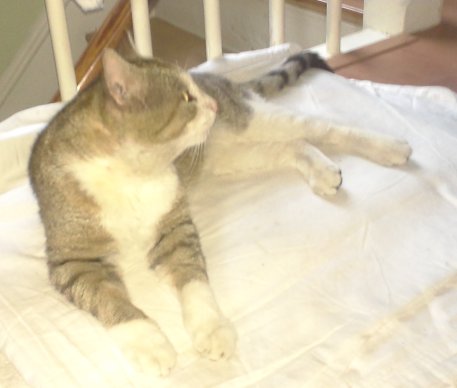 Last seen on Sunday June 14, 2015 at 69 Warwick St., Lowell, MA.
Lucky is a tabby cat with white starting at the nose going to the neck and the belly. Paws are also white. A small piece of his right ear is missing (cannot be seen in the pictures).
If you think you've seen this pet, please
call 978-349-1789
or
email dpadrubny@comcast.net
Thank you!