Grey & White Tabby Cat Missing in Allston
UPDATE: LULA HAS BEEN REUNITED!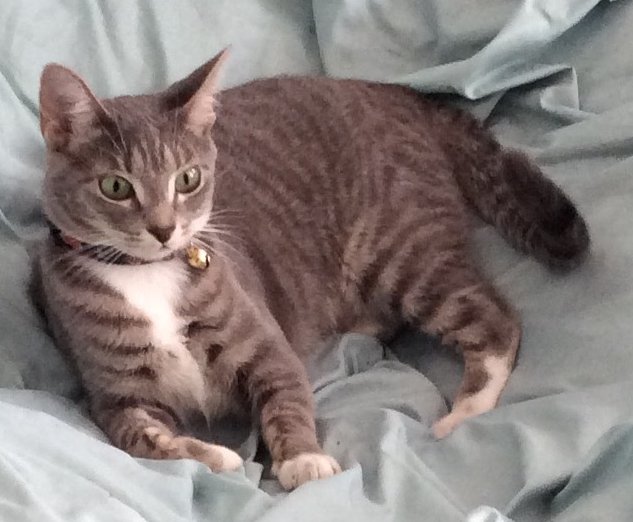 Last seen on Thursday July 20, 2017 at Chester St., between Brighton and Commonwealth Ave., Allston, MA.
Lula is a year-old grey and white tabby cat. She responds to her name. She is microchipped and wears a blue collar. She may be injured as I think she jumped or fell from a 3rd floor balcony.
Thank you!