Small Black Pitbull Missing in Brighton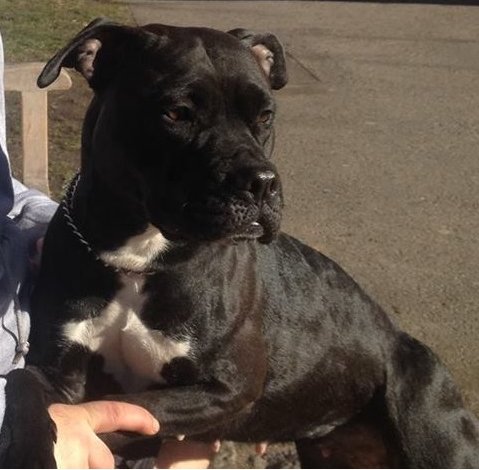 Last seen on Friday June 24, 2016 at Market St./Mapleton St., Brighton, MA.
Lulu is a 4-year-old 45lb female Pitbull, black with a white chest. Friendly, a love bug. But she was hit by a car on Waverly St. and is now scared. Lulu answers to her name.
If you think you've seen this pet, please
call 617-782-3971
or
email mrsbianchi@gmail.com
Thank you!