Black Cat Missing in Worcester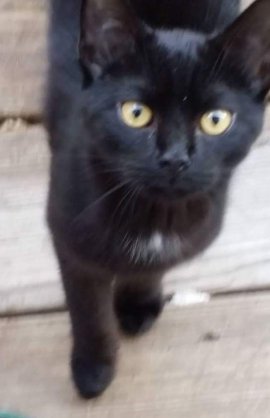 Last seen on Sunday June 12, 2016 at Knox St., Worcester, MA.
Lupin is an all black cat with a small white patch on his chest. Slim with medium/short hair. He's an indoor cat that is not fixed but has his shots.
If you think you've seen this pet, please
call 508-784-7933
or
email nerd0426@gmail.com
Thank you!