Apricot & White Cat Missing in Quincy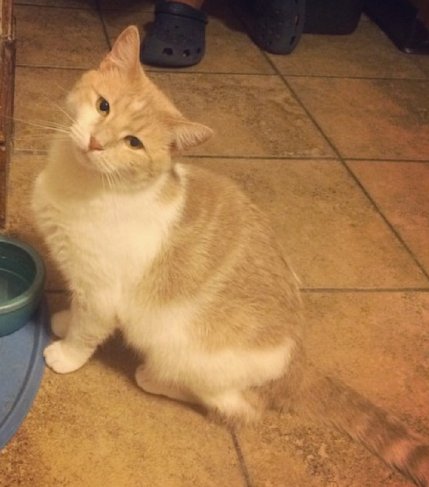 Last seen on May 25, 2016 at 114 Town Hill St., Quincy, MA.
Mama's is an apricot & white female cat, 6 years old, 12lb. Left canine is missing its tip, orange mask on face w/smudge of white on forehead. Very sweet kitty, but may be spooked out so she may be hiding inside somewhere.
If you think you've seen this pet, please
call HomeAgain at 888-466-3242
Thank you!