White Hairless Sphynx Cat Missing in Braintree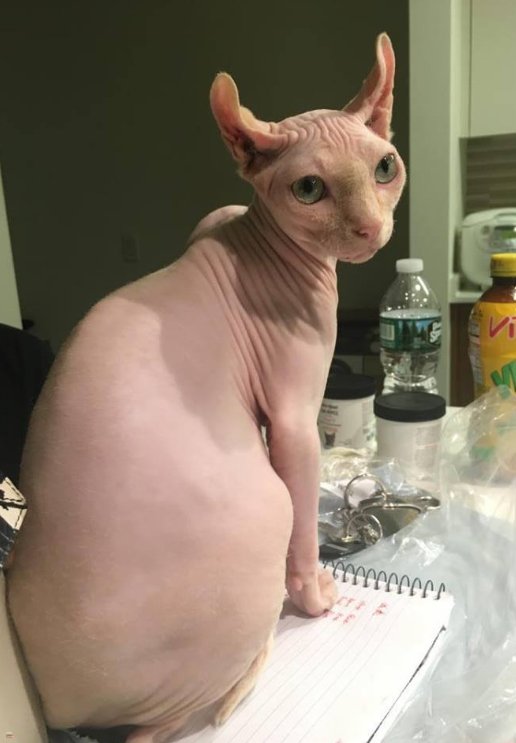 Last seen on Sunday September 24, 2017 at Lenox Drive/Liberty St., Braintree, MA.
Mannequin in a male Sphynx (hairless) cat. He is a very young cat, small in size. He is slim, white, has big eyes with color yellow/blue. Mannequin is neutered. He is a very people-friendly cat. Likes following people and playing with people. When he's called, he usually will react but will not make any voice.
If you think you've seen this pet, please
call 857-205-3316
Thank you!