Tabby Cat Missing in Worcester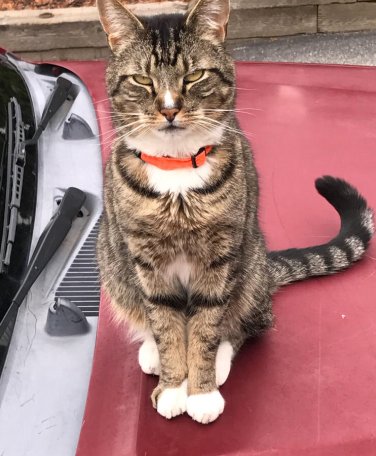 Last seen on Friday October 12, 2018 at Santoro Road, off Burncoat Street Extension, Worcester, MA, near the West Boylston line. Still missing Monday November 5, 2018.
Max is a 10-year-old spayed gray and white male tiger (tabby) with the "M" marking on forehead as well as a very distinct marking of a white triangle on his nose. He was wearing a bright orange collar.
If you think you've seen this pet, please
call 508-868-6095
or
email robyn@worcesterfitness.com
Thank you!