DSH Grey Tabby Cat Missing in Burlington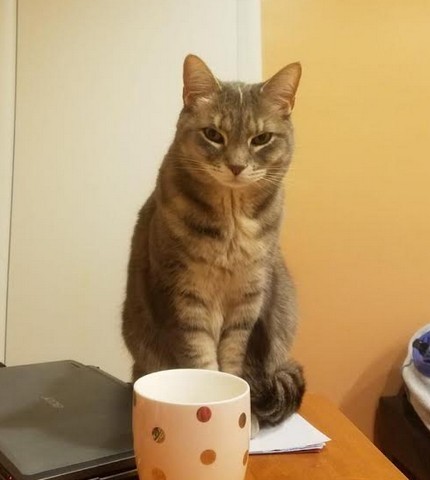 Last seen on Saturday October 12, 2019 at Winter St., Burlington, MA, near the Burlington/Woburn line.
Meta is a short hair domestic, tabby grey female cat. She has a very light tan color mark on the forehead.
If you think you've seen this pet, please
call 339-927-4074
or
email aukseusaite@yahoo.com
Thank you!