Black & White DLH Cat Missing in Lexington
UPDATE: MIKA HAS BEEN REUNITED!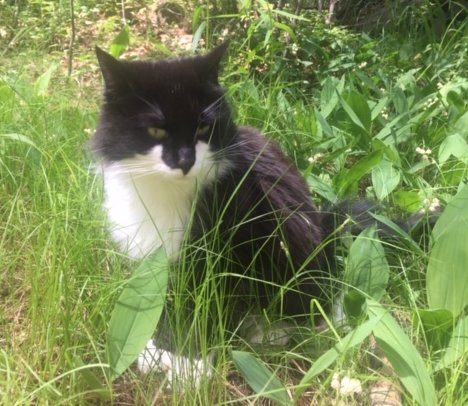 Last seen on Saturday October 6, 2018 at 10 White Pine Lane (nr. Mason St.), Lexington, MA.
Mika is a female cat, black with white chin, belly and paws, long hair, medium size.
Microchip #981020007492631.
Thank you!