Grey DSH Cat Missing in Amherst
UPDATE: MISTLETOE HAS BEEN REUNITED!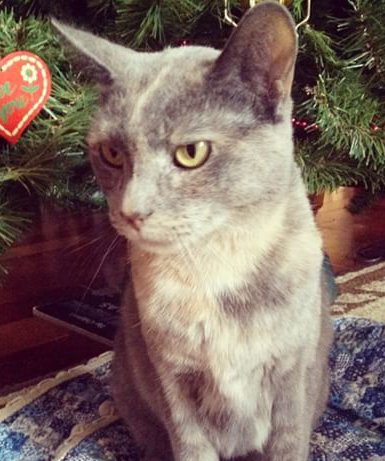 Last seen on Thursday August 13, 2015 in Amherst, MA.
Mistletoe is a grey short-haired cat, peach/white underfur, thin white vertical stripe on forehead, 9yrs old, previously an indoor cat. Green eyes, no collar. Last seen near the Amethyst Brook Conservation Area at the Amherst/Pelham/Shutesbury line.
Microchip no. 47147F2F7A.
Thank you!