Orange & White Maine Coon/Tabby Cat Missing in Medfield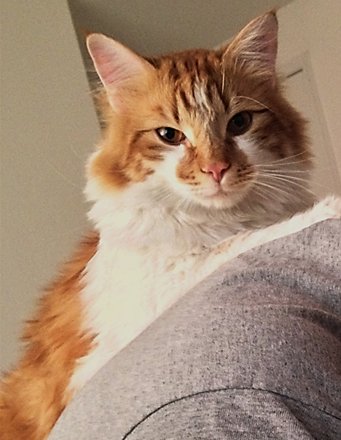 Last seen on Sunday September 20, 2015 at 43 Brook St., Medfield, MA.
Nacho is a 2-year-old male orange and white Maine Coon/Tabby cat with long fur. A big boy with a fluffy orange tail, tufted ears and distinct orange eyes. No microchip, no collar. Unfamiliar with the area.
If you think you've seen this pet, please
call 774-291-9032
or
email meister.madison@gmail.com
Thank you!