Parakeet Missing in Somerville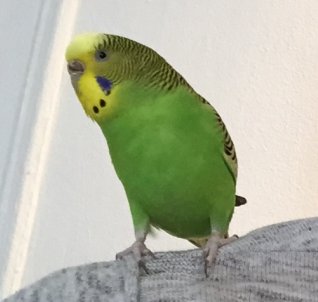 Last seen on Wednesday February 24, 2016 at 58 Vinal Ave, Somerville, MA.
Pesto is a green parakeet, who was lost at Vinal Ave. and Grand View Ave. near Union Square. She is tame and shoulder trained, so you can try calling her by whistling, but please do not startle her!
If you think you've seen this pet, please
call 404-626-1333
or
email joelcohen87@gmail.com
Thank you!