Tiger Cat Missing in Bernardston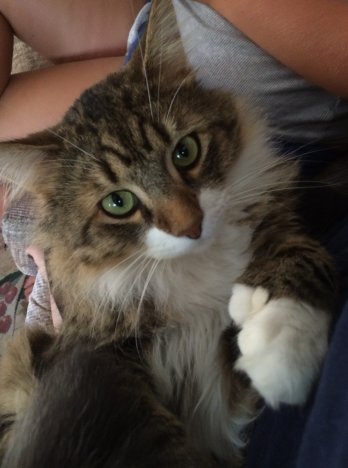 Last seen on Tuesday August 11, 2015 at 319 Brattleboro Rd., Bernardston, MA, just north of the intersection of Brattleboro Rd. and Burke Flat Rd.
Pluto is a one year old brown/gray tiger with medium length hair, white chest and paws, with double front paws.
If you think you've seen this pet, please
call 413-475-2971
or
email gekenneysr@comcast.net
Thank you!