Grey/Orange cat Missing in Northampton
UPDATE: POTTS HAS BEEN REUNITED. R.I.P. POTTS.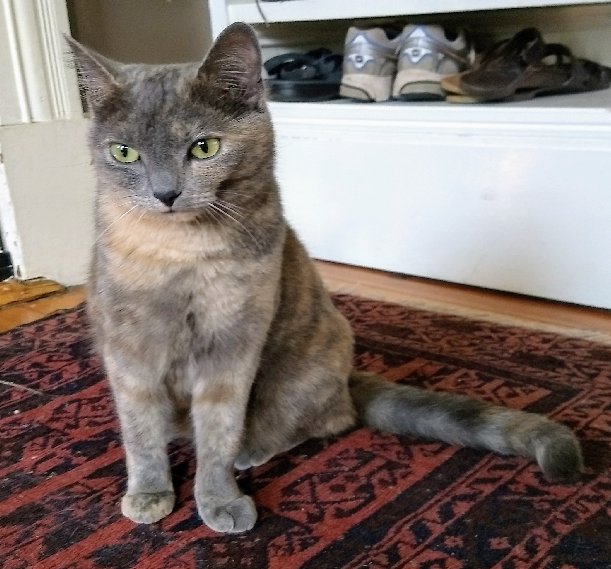 Last seen on Wednesday April 26, 2018 at 39 Munroe St., Northampton, MA.
Potts is a 1-year-old spayed female, mixed breed, grey and orange blend, "urban camo" colored. She is normally very social, but might be injured. Last seen running toward a car. She is microchipped.
Thank you!