Orange Tiger Cat Missing in Saugus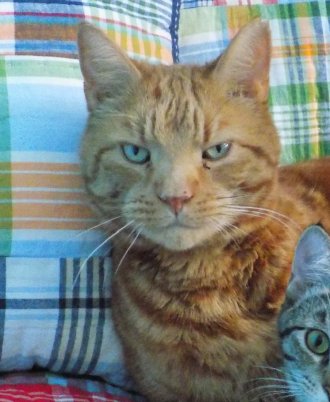 Last seen on Sunday December 18, 2016 at Elm St. & Saville St., Saugus, MA.
Pounce is an 11-year-old, 16lb orange male tiger cat. Has v-shaped chunk taken out of the tip of his left ear. He is very friendly.
HomeAgain Microchip #4A1D4E724A
If you think you've seen this pet, please
call HomeAgain at 1-888-466-3242
Thank you!