Shih Tzu Missing in Attleboro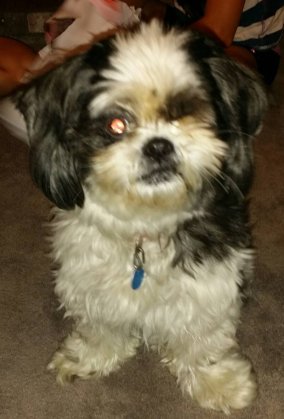 Last seen on Tuesday August 18, 2015 at Willett Drive, Attleboro, MA.
Puddles is an 8 years old male Shih Tzu, white and grey and weighs 15 lbs. He was wearing a red collar with his rabies tag. He is also missing his left eye.
If you think you've seen this pet, please
call 401-374-0633
or
email jennifer@papagolos.com
Thank you!