Beagle/Pitbull Mix Missing in Seekonk
UPDATE: RED HAS BEEN REUNITED!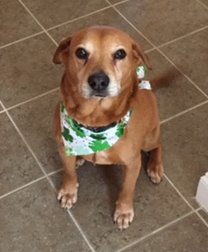 Last seen on Saturday December 26, 2015 at McDonalds in Swansea, MA (Rt 6/Rt 136 intersection).
Red is a 10 year old Beagle Pitbull mix, went missing on Saturday December 19th in Seekonk. Last seen at McDonalds in Swansea on December 26th. Red is wearing a black harness and red, white and black collar with tags.
Thank you!