Orange & White Cat Missing in Lexington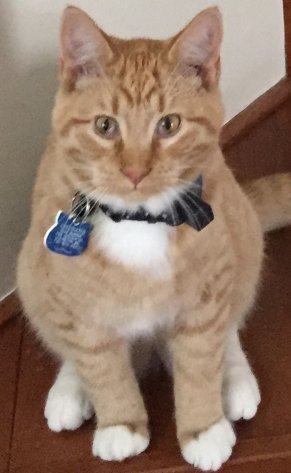 Last seen on Tuesday June 16, 2015 at 386 Lincoln St., Lexington, MA.
"Senor Rhubarb" or "Rhubarb" is an indoor/outdoor orange and white male cat. He 10 months old, weighs about 12 lbs and will roll over for the right snack. A generous reward is offered for his return.
If you think you've seen this pet, please
call 781-820-2521 or 781-863-1196
or
email TOBOffice@RCN.com
Thank you!