Orange/Light Brown Cat Missing in Northbridge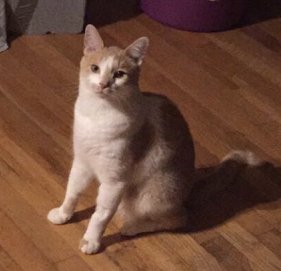 Last seen on Sunday August 12, 2018 at Quaker St., Northbridge, MA.
Richard is a male cat with distinctive orange-light brown spots throughout his body. On one of his back paws he has a nail permanently sticking out. He is wearing a thin gray collar without tags.
If you think you've seen this pet, please
call 508-768-5508 or 774-573-0318
or
email jldomenech@student.nps.org
Thank you!