Bassett Hound Missing in South Hamilton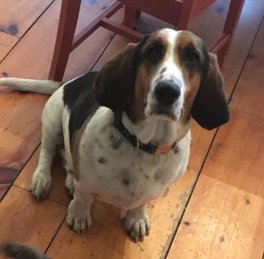 Last seen on Friday June 16, 2017 at 16 Gail Ave., South Hamilton, MA.
Rippy is a 6-year-old tri-color Bassett Hound. He is wearing a collar with owner's name and number engraved in the buckle. He is very friendly and a gentle. He is overweight at about 65 lbs.
If you think you've seen this pet, please
call 978-828-7894
or
email shipoakfarm@comcast.net
Thank you!