White Maltese Dog Missing in Dorchester
UPDATE: ROMY HAS BEEN REUNITED!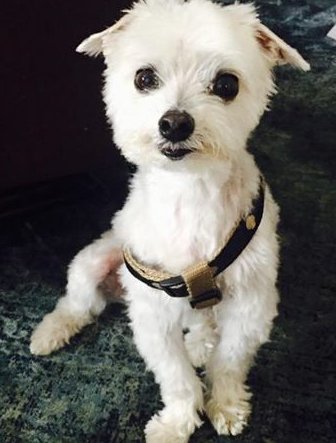 Last seen on Monday August 10, 2015 at 10 Longfellow St., Dorchester, MA.
Romy is a small male white Maltese dog, 12 years old. He's missing some teeth and should have a blue harness with white shells.
Thank you!