Black Cat Missing in Melrose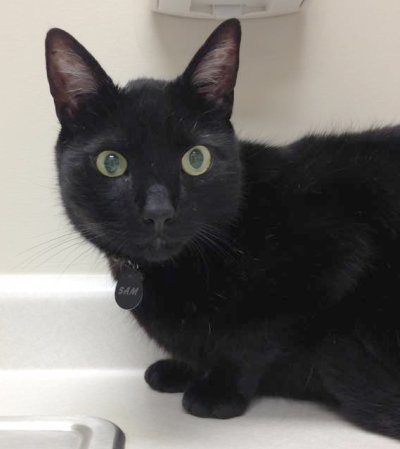 Last seen on Sunday July 5, 2015 at Orris Place, Melrose, MA, near Whip Hill, Stoneham, near intersection of Perkins and Fellsway.
Sam is a neutered male cat, all black, perhaps a Bombay; shiny coat.
AVID microchip.
If you think you've seen this pet, please
call 781-258-5427
or
email ksteed@comcast.net
Thank you!