Beige & White Cat Missing in Stow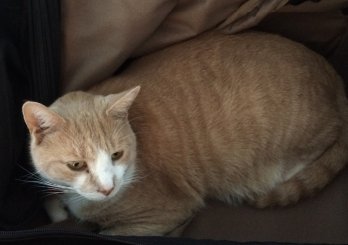 Last seen on Saturday July 30, 2016 at Malrboro Rd./Chestnut St., Stow, MA.
Sam is a 9-year-old beige and white male, 14lb. He has faint stripes on his sides. Collar with red tag. He is shy and not likely to come to other people.
HomeAgain Microchip #486B4B016F
If you think you've seen this pet, please
call HomeAgain at 1-888-466-3242
Thank you!