DSH Tabby Cat Missing in Somerville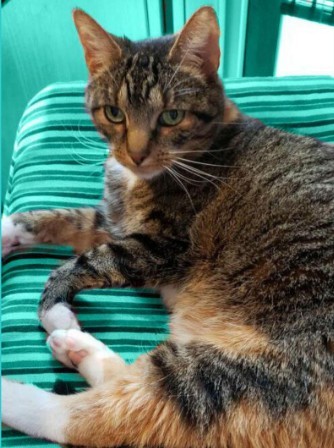 Last seen on Saturday April 11, 2020 at Highland Rd., Somerville, MA.
Scout is a 12lb female DSH tabby cat with patches of orange & brown with white on feet, chest and belly. Reward for information leading to safe return.
If you think you've seen this pet, please
call 617-835-5015
or
email pintchy@hotmail.com
Thank you!